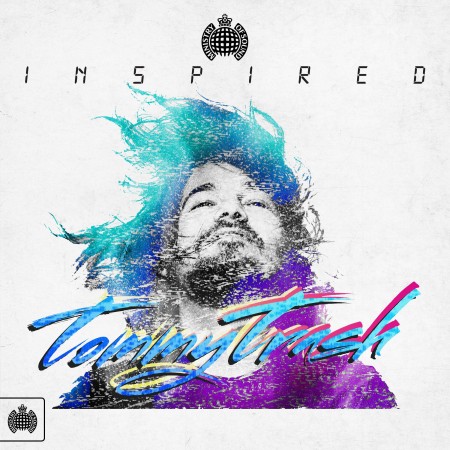 Are you sitting down? If so, you should probably get up because you're gonna need to dance when you press "play." Aussie DJ/producer Tommy Trash offers up a two-disc compilation for the party people, but not just EDM fans will enjoy Inspired.
The first in a series of compilation LPs from Ministry of Sound, the album launches into "Thrill Me" by Junior Jack, a track from 2002. Trash shows Inspired isn't just a mix of the expected hits, but a collection of tracks that shaped him in the past. The grooving, bouncy house educates the listener through the 14 tracks—without sounding dated. Highlights include Tomas Andersson's "Washing Up (Tiga Remix)," "Perspex Sex (Ewan's Hi-NRG Remix)" by Freeform Five and "In White Rooms" by Booka Shade. The first CD also includes throwback offerings from Eric Prydz, Gui Boratto and some old skool Deadmau5. Inspired is definitely worth checking out for a trip down memory lane.
The second mix is focused on Trash's current and future inspirations—more like what you'd expect from the producer and includes many familiar tracks you'd hear in Trash's DJ sets. Bootlegs and exclusive mashups prevail, as does those "Oh, yeah, I heard a version of this track a lot last year" moments. Those that really dug CD 1 may not be into CD 2 as much, and vice versa (i.e. Dada Life vs DJ Bam Bam "Kick Out The Barbaric Motherfucker (Tommy Trash Exclusive Mashup)"? No, thank you). However, that's the charm of Inspired. Trash has successfully crafted an offering that can appeal to a broader fan base and lure them in with a range of enticing beats. ★★★✩✩
Follow @DeannaRilling for her veteran musings on all things electronic music.